STK# IT11001
This Kit Comes with the New Water Proof Switch!!
Instatrim, the original hydraulic boat leveler, provides a better ride every time you leave the dock. A simple waterproof rocker type control permits you to correct a bow high or list condition on any shape hull. Easy to install Instatrim boat levelers are strong and durable. Instatrim's over 40 year commitment to the boating industry assures you of a quality product and excellent performance.
We have been selling Bennett trim tabs for years and now we are ecstatic to offer a great alternative. We saw these trim tabs at a trade show and we fell in love. Instatrim is an American company that has been in business for over 40 years. In this time they have perfected the design, and construction of the trim tabs. All are proudly made in the USA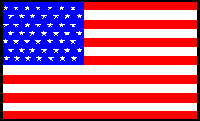 and there is a 1 year factory warranty on all parts. Should a part become defective Instatrim will replace it free of charge. What more could anyone ask for?!?!
| | | | | |
| --- | --- | --- | --- | --- |
| Boat Type | Boat Length | Tab Size | Part # | Weight |
| Single or Twin Outboard, I.Os, & some cruisers | 23-28' | 12"x11" | N121100 | 25lbs |
Benefits
Easily Installed - Instatrim boat levelers come preassembled with mounting hardware. They are easily and quickly installed, and a minimum of time is required.
Level Ride - Instatrim boat levelers put your boat in proper trim and correct listing, making for a smooth, enjoyable ride for you and your passengers.
Increased Visibility - A level ride improves the skipper's visibility. You and your passengers are more secure and boating safety is improved immeasurably
Environmentally Responsible - Your smooth, level ride allows the engine to run more efficiently, increasing your mileage, saving fuel and stretching your boating dollars
Longer Boat Life - In proper trim you stay on plane at lower RPMs. Your engine doesn't labor and engine life is extended substantially. Less wear and tear on your craft ensures more years of boating pleasure.
Improved Performance - Your Instatrim boat levelers allow you to throttle back regardless of load and speed.
Installation
Installation of Instatrim boat levelers is easy and quick. What little hardware that is required is supplied and the components of the system come preassembled. The system can be installed on fiberglass, aluminum, steel or wood hulls in any design, flat, round or deep-V. Color-coded wiring makes the electrical part of installation simple and convenient. Tabs can be painted to prevent growth. Installation Help? Click Here
Features
Wiring
Color-coded wiring in 25' to 40' lengths with quick connects fittings, meets federal standards for heat, pull and insulation, making installation easy.

Solenoids
They are custom designed for Insta-Trim Boat Leveler Co., epoxy sealed and humidity resistant, thereby preventing shorting out. The solenoids lock the tabs in any position, eliminating driftback. Barb type hose fittings provide tight, secure connections.

Motor
A powerhouse with coated wirings and a thermal overload that resists temperature and amperage build-up. 1 3/4" stack windings and top mounting eliminated oil leakage. The motor is mounted with stainless steel nuts and bolts, and is easily disassembled.

Brackets
Swivel type brackets allow cylinders to be mounted an adjusted to any angle. Knockout pins act as shear pins it tab strikes an object.


Pump
Designed and engineered exclusively by Instatrim. The built-in bypass is factory set at 400 P.S.I. tolerance held to .00025. Amperage doesn't exceed 16 because the unit circulates oil, rather than stalling out or trying to pump additional pressure.

Motor Cover
4 1/2" D x 6" W x 11"H, high impact ABS plastic cover with a built-in oil reservoir mounts easily with two screws. The filler is located in front. Our cover protects the motor from occasional wash down.

Cylinders
Impact resistant, fiberglass reinforced nylon cylinders eliminates expansion and resists ultra-violet rays. Two expanding type seals, plus O-ring, eliminates high and low pressure leaks. Barbed cylinder fitting and an inserted tubular rod prevents hose blow-off and breakage.
A stainless steel spring retracts the cylinder when the boat is not in motion.



Trim Tabs
12 gauge 304 stainless steel trim tabs are available in standard and custom lengths. They are guaranteed against electrolysis, remaining strong and secure. Insta-Trim's hinges prevent most spray and can be used for transom or bottom mounting.

Hose
Designed and manufactured exclusively for Insta-Trim with nylon-reinforced webbing and protective PVC coating. Rated at 2000 lb. burst pressure, 15' of hose is supplied for your system. Entering the transom 6" above the water line, the hoses are held securely with hose trim.
Stainless steel clamps hold the hose to barb fitting at the solenoid.
Rocker Type Controls



One pint of Insta-Trim biodegradable transmission oil, funnel and mounting hardware is supplied.